Zeynep GÜNSÜR YÜCEİL / zeynep.gunsur@khas.edu.tr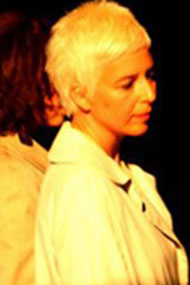 She was born in Istanbul in 1968. She continued her academic studies in sociology, performing arts and history fields respectively. She is currently teaching in the Faculty of Art and Design of Kadir Has University and Yıldız Technical University. Since 2005, Günsür has been working on an international dance network called DBM. Since 1990, Günsür has been working independently on interdisciplinary performances and since 1999 she has been producing works in the field of Movement Theater, which she started under the name of "Movement Workshop".
---
Suncem KOÇER / suncem.kocer@khas.edu.tr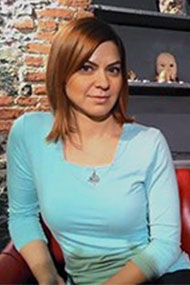 Associate Professor Suncem Koçer is a faculty member in the Faculty of Communication and Public Relations and Publicity at Kadir Has University. She completed her double doctorate degree in the Department of Anthropology and Communication & Culture at the University of Indiana in 2012. Her research interests include news culture, extreme nationalism, identity politics, censorship, media production and circulation. Koçer's academic works have been published in magazines such as the American Ethnologist, the International Journal of Middle East Studies and the New Media & Society. At Kadir Has University she has lectured on persuasion and propaganda, news culture, communication campaigns, effective speech and documentary cinema. Koçer also prepares and presents the Media Atlas and Other Cinema programs broadcasted on IMC TV.
---
Şehnaz ŞİŞMANOĞLU ŞİMŞEK / sehnaz.sismanoglu@khas.edu.tr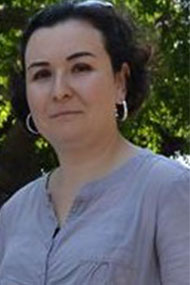 Şehnaz Şişmanoğlu Şimşek graduated from the Department of Philosophy in Bosphorus University in 2000. She completed her master's degree in the Department of Turkish Literature at Bilkent University (2003) and her doctorate at the Department of Turkish Language and Literature in Boğaziçi University (2014). She is currently a lecturer at Kadir Has University, teaching Turkish Language and Literature at the Department of Modern Languages. Her research interests include literature and press in the 19th century Karamanlı (Turkish in Greek), Ottoman literature in the 19th century, tradition of the novel, translation and adaptation studies, the social history of Turkish, sexism and gender education.
---
Eylem YANARDAĞOĞLU / eylemy@khas.edu.tr
Eylem Yanardağoğlu graduated from Ankara University in the Faculty of Communication, Department of Journalism in 1997. She completed her master's degree in Sociology at the Middle East Technical University and won the British Foreign Office (Chevening) scholarship the same year. She completed her second postgraduate degree in 2000 at the City University London International Journalism program. Between 2001 and 2003, she worked as a research assistant at the Faculty of Communication at Bilgi University and completed her sociology doctorate in London. In 2003, she returned to Turkey and worked as project manager on an international project at Sabancı University. Between 2009 and 2013, she served as a lecturer in the New Media Department of Bahcesehir University and gave lectures on International Journalism, Alternative Media, and Investigative Journalism Communication Theory. After her post-doctoral studies, her research interest has shifted towards international communication. In 2011, she won TUBITAK doctoral scholarship and became a guest lecturer at London's Westminster University. At the same time, she researched on the news production culture on the BBC, worked with editors and senior officials, and participated in training programs. Eylem Yanardağoğlu, who joined the New Media Department of Kadir Has University's Communication Faculty in 2013, is currently working on the transnational reception of the Turkish series and has been running a joint work with universities from Belgium, Germany, Switzerland and Austria on foreign journalists working in Europe.
---
Olgun AKBULUT / oakbulut@khas.edu.tr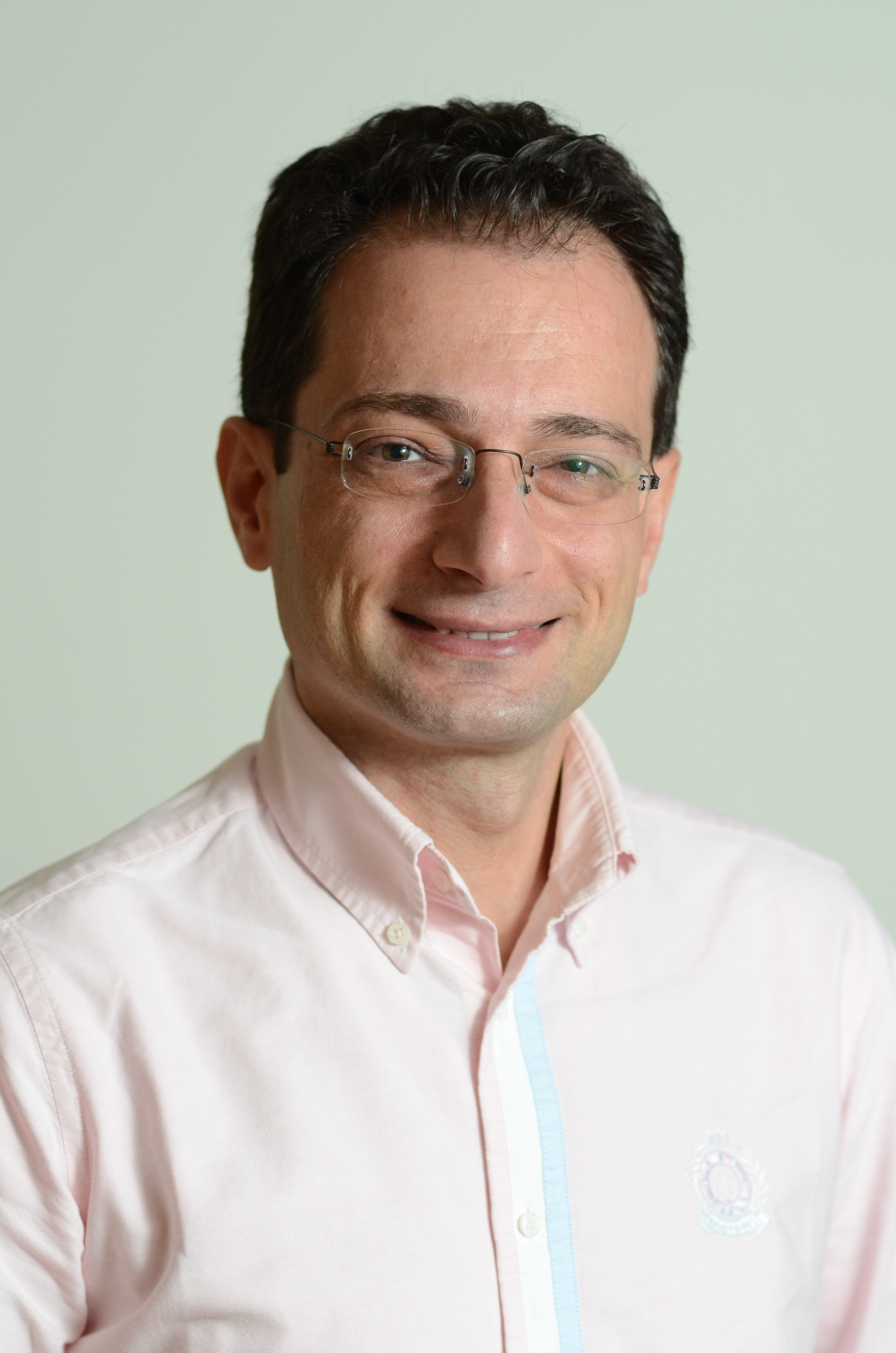 Olgun Akbulut is a human rights and constitutional scholar. His research interests address human rights, minority rights and comparative constitutional law. He was a post-doc visiting scholar at Harvard Law School and a doctoral researcher at the Raoul Wallenberg Institute of Human Rights and Humanitarian Law (Lund/Sweden). Dr. Akbulut has published in human rights and constitutional law in various academic journals both in Turkey and abroad. In addition to his two books, titled "Legal Basis for Living Together in Peace" and "Religious Pluralism from Constitutional Perspectives", Akbulut's most recently published book is titled "Minority Self-Government in Europe and the Middle East: From Theory to Practice" (Brill 2019).
---
Şebnem EŞSİZ / sebnem.gokhan@khas.edu.tr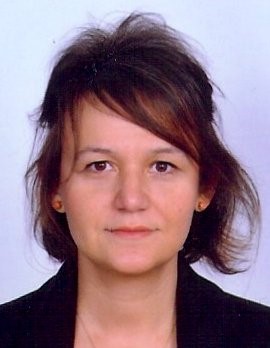 Prior to joining the faculty at Kadir Has University, Sebnem Essiz  held post-doctoral scholar positions at Lawrence Livermore National Lab, USA  and Bioengineering Department at Univ. of California, San Francisco.  She worked on bio-defense related projects on the development of countermeasures for nerve agent attacks.
She received her PhD in Computational Biophysics from Univ. of Pittsburgh, PA following her BS degree in Chemistry from Koc University, Turkey. Her main research interests are computational structural biology, neurodegenerative disease mechanisms in Alzheimers and Parkinsons, coarse-grained simulation techniques for the study of ion channel proteins, and enhanced sampling algorithms for structure prediction tools.
 
---
Hasan TEKGÜÇ / hasan.tekguc@khas.edu.tr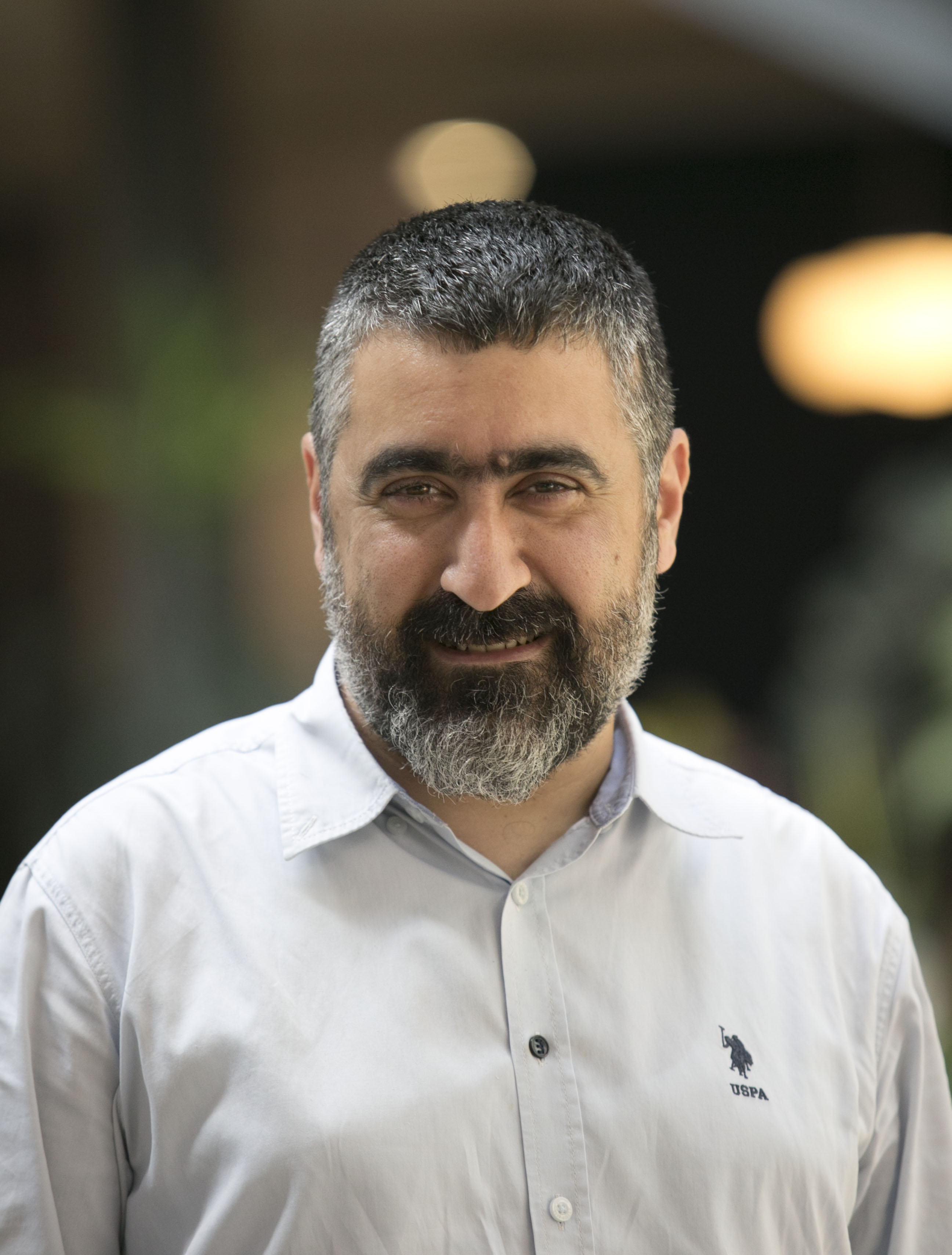 Assoc. Prof. Tekguc has obtained his bachelor degree from Boğaziçi University and his PhD in Economics from University of Massachusetts Amherst in 2010. His main fields of interest are development and labor economics. His studies in development field is focused on calculation of alternative poverty measures and impact evaluation of social assistance on poverty and inequality. In the field of labor economics, his research is focused on gender wage gap and difficulties of job transition in Turkey. He also has two papers on economics of migration where he contributed to studies both on internal migration as well as the impact of Syrian migrants on natives' employment in Turkey. He is an applied econometrician and has considerable experience in working with household level micro data sets. Currently, he is the primary investigator on a project in investigating the financial incidence of taxes and social spending in Turkey. The project is funded by Turkish National Science Foundation.
---
Perrin ÖĞÜN EMRE / perrino@khas.edu.tr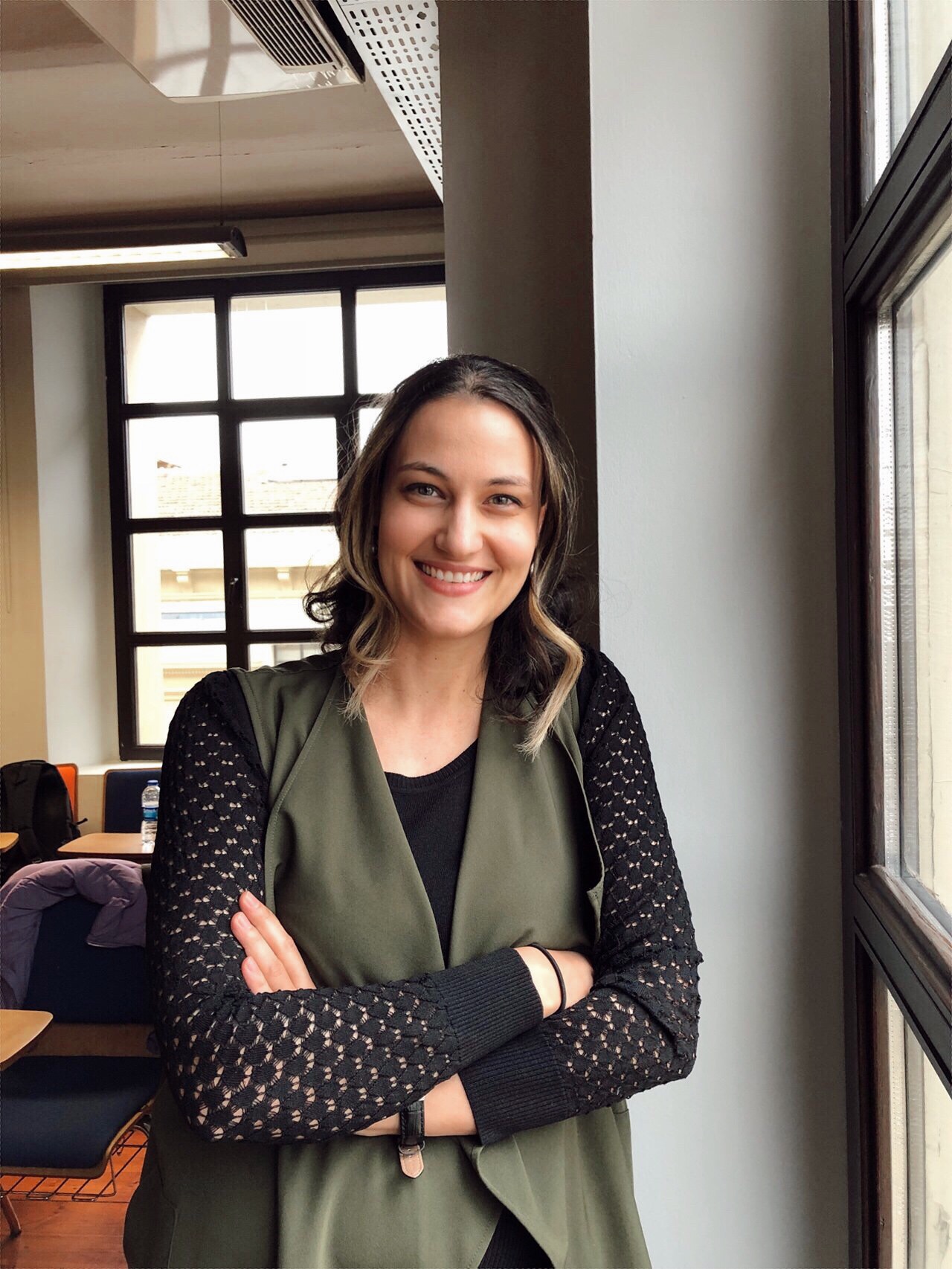 Assistant Professor Perrin ÖĞÜN EMRE is a member of Advertising Department in Faculty of Communication at Kadir Has University. She got MA degree from Université Libre de Bruxelles in  International Politic and received her  PHD degree from Journalism in Marmara University. Since 2005, she has been lecturer at Kadir Has University. Her field of interest are alternative media, digital activism, discourses analysis and gender studies. She has been researcher in a national project (TÜBİTAK)  and analyzes rural women life conditions under different topics between 2015-2017. Currently, she is researcher in a national project concerning construction of different discourses toward migration which is funded by Scientific and Technological Research Council of Turkey (TÜBİTAK).
---
Sevinç RENDE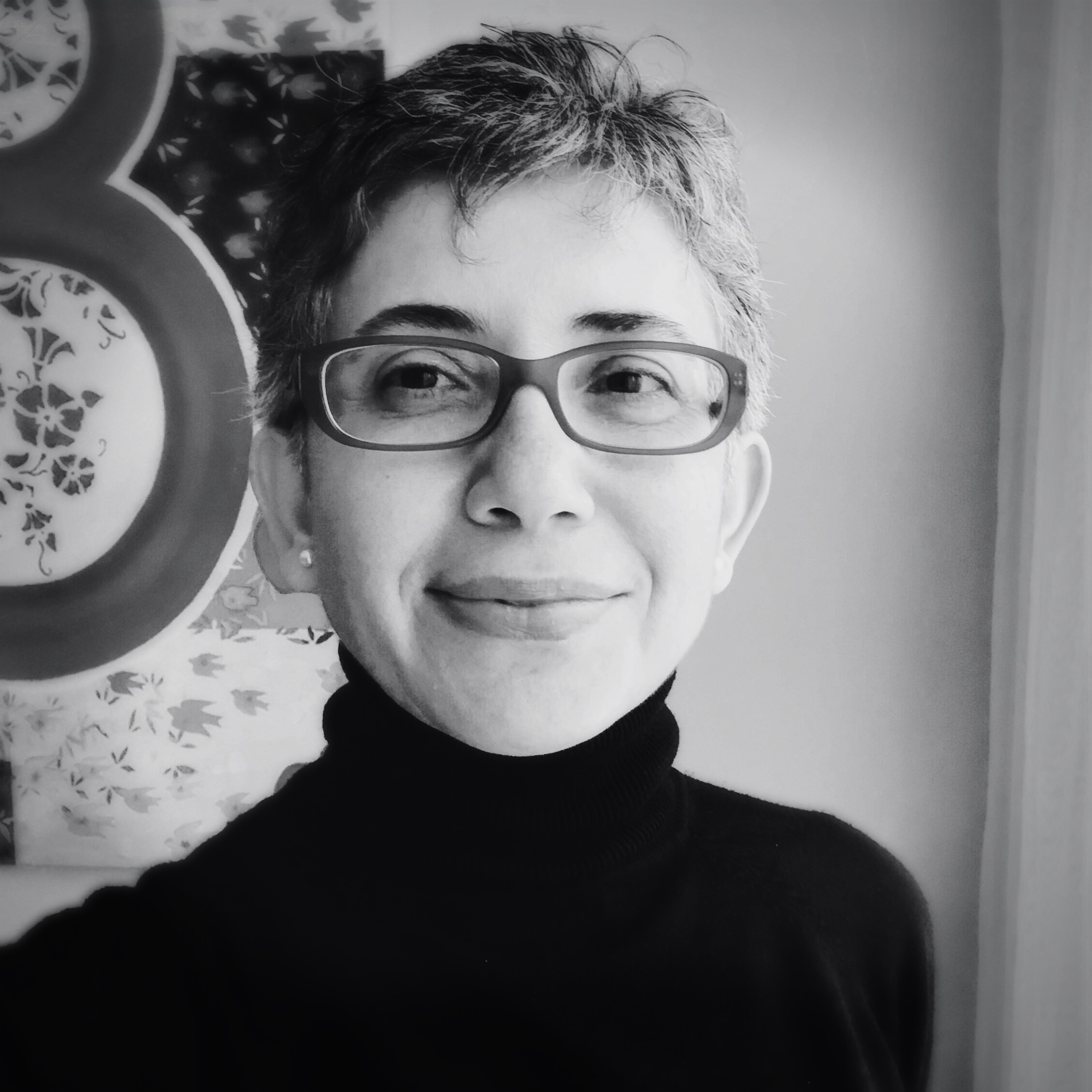 Dr. Sevinc Rende received her Ph.D. in Economics from University of Massachusetts at Amherst in 2006. She has taught courses on Gender, Labor Markets and International Development and the political economy of the Middle East in the US, Spain, and in Turkey and has an extensive record of publications on social policy child labor and education, gender equality, labor markets, and social cohesion and ethnic. In 2014, Dr. Rende received visiting scholar fellowship at UNU-WIDER, Helsinki. Her research and publications focused on the effectiveness of foreign aid using neural networks. In 2019, she was the recipient of INGRID2 fellowship to work on small area estimations at University of Pisa. Her work was later published by the Eurofund, Dublin. She has published articles in Social Indicators Research, Journal of Interpersonal Violence, Journal of International Women's Studies, and Journal of International and Comparative Social Policy.
She has combined academic research and teaching with broad practical field experience in international development. In 2007 she began consulting for the United Nations Development Programme (UNDP), serving as policy advisor consultant for poverty reduction until 2018. While serving as a consultant, Dr. Rende worked closely with local, national and regional teams in Eastern Europe, Central Asia, Middle East and Southeast Asia.
Following the repercussions of the Syrian war in Turkey, Dr. Rende evaluated programs on youth refugee integration in Turkey for the ILO in 2019 and 2020. Recently, Dr. Rende analyzed the administrative data and available surveys to be visualized in the NHDR 2020 Social Inclusion in Bosnia and Herzegovina for UNDP. She continues to regularly consult for national and international development agencies.
---
Gözde ÇÖREKÇİOĞLU İSHAKOĞLU / gozde.corekcioglu@khas.edu.tr
Dr. Gözde Çörekçioğlu İshakoğlu is an Assistant Professor of Economics at Kadir Has University. She has received her Ph.D. in Economics from the European University Institute in January 2019. She is an applied economist, curious about how Culture affects Economic outcomes, questions related to Gender Inequality, and Political Economy. She uses quasi-experimental methods and novel datasets in her empirical research. She is also a faculty fellow at the Association for Analytic Learning about Islam and Muslim Societies (AALIMS). Her work has been published in the Journal of Comparative Economics, Oxford Review of Economic Policy and the Journal of Political Institutions and Political Economy. Her recent publication "Unveiling the effects of a headscarf ban: Evidence from municipal jobs in Turkey" has received the Best Paper in Gender Economics award from the UniCredit Foundation in 2018. She is currently the co-investigator of a large-scale field experiment involving large corporations in Turkey, which has an important gender angle related to female leadership. She is also part of a team of researchers investigating the impact of family policies on women's careers using Norwegian register data, funded by the Norwegian Research Council.
---
Network Faculty Member
Prof. Richa NAGAR